Kean Takashima
Rebel Warriors

Gender

:

Posts

: 3


Join date

: 2013-01-14


Age

: 26


Location

: Mystical Island


Job/hobbies

: Thief


Subject: Kean Takashima Mon Jan 14, 2013 4:36 pm

---

Last Name : Takashima

First name : Kean

Nickname : n/a

Race: Hybrid – a mix between beast-ling and vampire

Age: 300

Sex of your character: Male

Sexual orientation of your character: Homosexual

Profession: Thief

Kingdom: Mythical island

Powers:
- Fire : can control all fire elements and also includes all fiery elements( fire, lava, meteor, etc)

- Air : control air elements and things that are in form of wind ( haste, typhoon , tornado)


Description of your powers:
- Fire: Kean has the ability to call fire on command usually for protection such as making a shield of fire. Mostly he just snaps his fingers to make a small fire that he uses to see with during his work. It is always helpful to be able to see in dark places.
- Air: Kean usually pulls from the air around him to feed the fire he creates using both the fire and air to make larger attacks. The biggest thing he has ever made was a tornado which he feeds the fire into making a large destructive force, but this drains his energy greatly.

Physical: Kean is a 5' 8 man. His hair is a shaggy dirty blonde that falls just past his ears. His eyes are a bright green color that almost glows in the dark and his skin is a very pale complexion. His body type is lean and rather skinny but in that toned athletic sense making him great for running and getting out of tricky situations. His beast-ling half, which is that of a dragon, is hard not to notice at first. This is mostly where he draws his powers from. Little horns poke from his hair as well as along his spine, more like spikes. Underneath his normal dark clothing, besides the spikes there are the cut off parts of what used to be wings.

Psycho: Kean is a rather boisterous hybrid when put in a crowd setting. He is an easy flirt that enjoys making new acquaintances and the occasional lover. He has yet to meet anyone to tie him down and would rather have a string of broken hearts anyways. Thieving is a rather lonely art and a lover would only get in the way, right? Maybe some day someone could teach him otherwise.



Story: Kean lived on the Mythical Island for most of his life. He didn't know his parents really but he knew who he was from the beginning. Being in this place of divine majesty, Kean found himself becoming an outcast day after day. He looked different, acted different even. The horns on his head and the way he always came out at night made others think he was a demon or something close to such a thing. He of course wasn't though, but he had no proof besides that he drank blood and was just something else.
That something else was part dragon. He didn't understand it much but that was all he knew but most people lumped dragons with the demons. They looked devilish and had to do with fire. Who could blame them? Kean stopped trying to understand other's thoughts on that long ago and adopted the thieving trade, stealing for wealthy clients and making enough money to live comfortably wherever he wanted never settling in one place for too long since his presence normally made others uncomfortable.
Currently, he is back in his home town trying to be as discreet as possible and make a living there until he needing to move on once more. Most people assume that he is Kakure since he never talks much about where he stands, but Kean is actually a Eiryu. He yearns for a time when everyone is at peace and accepts one another so that he no longer would be judged for his appearance.




Last edited by Kean Takashima on Mon Jan 14, 2013 11:03 pm; edited 1 time in total
Seiran Akechi
Dread Knight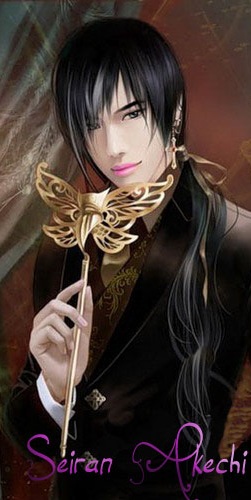 Gender

:

Posts

: 318


Join date

: 2012-06-05


Location

: Kingdom of Heaven


Job/hobbies

: Assassin , Poet


Humor

: your sword might stab your back


Subject: Re: Kean Takashima Mon Jan 14, 2013 6:35 pm

---

thanks for joining, kindly add what beastling you are in physical description

_________________

War is fought with swords and spear, not rice and salt

[Only admins are allowed to see this image]
Kean Takashima
Rebel Warriors

Gender

:

Posts

: 3


Join date

: 2013-01-14


Age

: 26


Location

: Mystical Island


Job/hobbies

: Thief


Subject: Re: Kean Takashima Mon Jan 14, 2013 11:04 pm

---

Sorry. I had it in the story part of the description, but it's there now in the physical.
Halrein Alsvieth
Dread Knight

Gender

:

Posts

: 241


Join date

: 2012-06-02


Location

: In the Middle of Nowhere


Job/hobbies

: Warlord


Humor

: always a head banger


Subject: Re: Kean Takashima Tue Jan 15, 2013 5:56 am

---

thanks for editing validated ^^

_________________

[Only admins are allowed to see this image]
Sponsored content

Subject: Re: Kean Takashima

---