Cheshire Hajime
Journey Men

Gender

:

Posts

: 19


Join date

: 2013-03-05


Location

: My own Madness


Job/hobbies

: I wonder...


Humor

: I maybe Cheshire... Or am I?


Subject: Cheshire Hajime Wed Mar 06, 2013 12:08 am

---

Last Name : Hajime
First name : Cheshire
Nickname : Chesh/Chess

Race: Hybrid

Age: 100

Sex of your character: Female

Sexual orientation of your character: Straight

Profession: N/A

Kingdom: Mythical Island

Powers:
Invisibility (Darkness)
Doors (Darkness)
Fade (Darkness)
Cheshire 'Cat' (Darkness)

Description of your powers:

Invisibility - Darkness - This ability includes making herself completely invisible as well as other objects such as doors that she uses to travel though the dimensions and even just parts of her body when combining this ability with her Fade ability.

Doors - Darkness - These are doors in which Cheshire uses to move through dimensions with each one being different coloured or have a different style for each dimension although she does switch them around just to confuse others.

Fade - Darkness - This ability does not make her invisible so much as it does freak people out by making parts of her body essentially 'fade' or disappear from a persons view and also can slowly fade out completely into her invisibility form.

Cheshire 'Cat' - Darkness - This is the ability to change into a cat version of herself that usually grins. It is very effortless for her and is something she commonly uses in order to escape. she can also speak in this form which has been known to scare others or just creep them out.


Physical: Cheshire takes more physically from her Beast-ling blood, she has long brown hair, mismatched eyes; left eye is green, right eye is brown. She also has brown cat ears and tail with slightly long nails and pale skin. She also prefers to wear loose fitting clothing or for special events wears kimonos since she described them as 'very cosy'. Cheshire has cat teeth as well, but in most cases she goes bare foot but if she must she'll wear shoes, she also usually has a bell around her neck. Cheshire unlike the fairy tales and myths is humanoid which is clearly very obvious but her cat form has the same eyes as in her human form and can still speak.

Psycho: Cheshire does have a slight split personality, she can be very calm and quiet or loud, eccentric and what many consider mad but in both sides she can acts rather evil or she can be very good. She loves anything sweet and has bee known to hang around in forest and technically lives there since she loves to climb trees. Cheshire has also been described as a fun loving character and someone who hates to be bored, she also has been known to have a bit of a temper at times but it is a very rare occurrence. She also finds it entertaining to drag people into her world and watch them freak out.

Story:
Cheshire originally grew up in a dimension known to many as wonderland or under land which is actually a far more twisted place than most think. Her mother was a Beast-ling and her father was also a Hybrid of a Heretic Divine and Divine. Cheshire's mother brought her up with her grandfather who taught her how to use her strange abilities which are far more dominant from her mother's side.
She had a fairly peaceful upbringing with no real traumatic events but due to her type of Beast-ling blood and the two types of Divine blood they cancelled each other out effectively and her Beat-ling blood effects her actions far more.
When she turned 50 she came to this dimension after she learned to use her 'Doors' technique from her mother which took her several days, in order to have what she calls 'fun' and has not left since. Cheshire learnt her other abilities in this dimension and entertains herself by teasing and messing with others and has done for several years. She also developed the habit of dragging people into her world after she saw her mother do it who was a pure blooded Cheshire cat. Although she doe sit far mroe often than her now deceased mother.

_________________

You're Mad, I'm Mad, We're all completely Mad



Last edited by Cheshire Hajime on Fri Mar 15, 2013 4:47 am; edited 3 times in total
Seiran Akechi
Dread Knight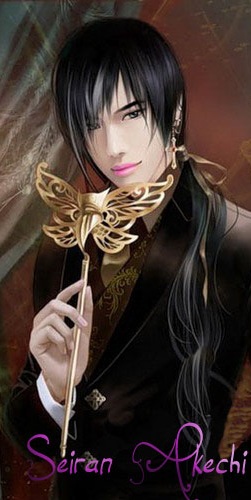 Gender

:

Posts

: 318


Join date

: 2012-06-05


Location

: Kingdom of Heaven


Job/hobbies

: Assassin , Poet


Humor

: your sword might stab your back


Subject: Re: Cheshire Hajime Wed Mar 06, 2013 8:15 pm

---

add more sentences to your descriptions ( psycho and physical) and also story.

_________________

War is fought with swords and spear, not rice and salt

[Only admins are allowed to see this image]
Cheshire Hajime
Journey Men

Gender

:

Posts

: 19


Join date

: 2013-03-05


Location

: My own Madness


Job/hobbies

: I wonder...


Humor

: I maybe Cheshire... Or am I?


Subject: Re: Cheshire Hajime Wed Mar 06, 2013 11:18 pm

---

edited, I tried to add as much as I could

_________________

You're Mad, I'm Mad, We're all completely Mad
Seiran Akechi
Dread Knight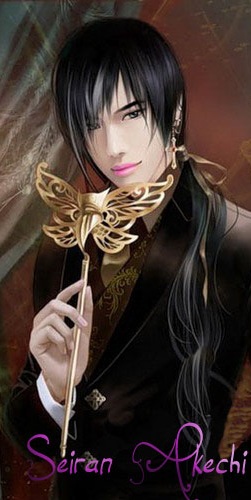 Gender

:

Posts

: 318


Join date

: 2012-06-05


Location

: Kingdom of Heaven


Job/hobbies

: Assassin , Poet


Humor

: your sword might stab your back


Subject: Re: Cheshire Hajime Sun Mar 10, 2013 7:49 pm

---

thanks, Validated

_________________

War is fought with swords and spear, not rice and salt

[Only admins are allowed to see this image]
Sponsored content

Subject: Re: Cheshire Hajime

---