Ritsuka
Dread Knight

Gender

:

Posts

: 3


Join date

: 2013-08-23


Location

: Anywhere I wander.


Job/hobbies

: Assassin


Humor

: Idiocy is an amusing trait~


Subject: Ritsuka Tsuyoki - Vampire Sat Aug 24, 2013 12:46 am

---

Last Name : Tsuyoki

First name : Ritsuka

Nickname : Siren, Ri-chan, Ri, Suka , Demon's voice.

Race: Vampire

Age: 429

Sex of your character: Female

Sexual orientation of your character: Bisexual

Profession: Dread Knight - Silent assassin./ Singer.

Kingdom: The Inferno

Powers: Dark
-Manipulation of shadows - Shade
-Dark Spells
-Illusion creation
-Spirit of the dead - Sirens call

Description of your powers:

Shade: This ability allows her to drag her own shadow, or anyone(s) or anything(s) Shadow about and use it to move into another. This is basically a method of transportation but also used to freeze people in their position by manipulation the shadows to keep them immobile or to bind them.

Illusions : She can make someone see a false reality, changing how they see reality and how it seems to them. This in a way creates a false image in front of one person so other people will not see the illusion. Max three at a time. This is used by her voice when she sings as a medium to control its strength.

Sirens call: Her weakest skill. Summons decayed beings temporarily. Her voice, once again, is how she uses this ability, depending on what and how she sings will vary what these mindless creatures do. She can barely do this and so needs practice, but it something she will rarely ever use.

Dark Spells: Speaking in a hushed tongue she can use a range of spells which is in her spell book. She can only remember a few and so she often has the small book with her at all times. Most spells are temporary and cost a lot of energy just to complete. She often uses these to play tricks or to amuse herself.


Physical:
Ritsuka has pale white hair that gains colour towards its tips where it become a light purple, lavender almost. She has a slim face and eyes that are rimmed with a teal but turn purple towards the iris. Pale skin and red lips she stands at six foot with a slim figure from her work. A curvy body and a good figure she often wears any clothes that are the colour black, purple or red. Upon her shoulder is a range of markings that run from her lower back till it reaches over her left shoulder. These markings appear like thin vines, clad in leaves running across her skin.

Psycho:
She is quiet and rarely spoken girl who is often seen in a library or locked up. She finds comfort in few and can rarely place trust or belief in the world of others. She can only see one view of the future. That the Dark will consume the light. She rarely does anything she hasn't thought through first. Once a faint believer that the light will overpower the shadows, although she never involved herself, she let that part of her disappear with the things she has learnt. Being young she can be quite childish if someone can get her trusting them to a point she will not conceal herself behind the mask of an actress. She has a fondness for singing, literature and poetry, each having a soothing effect upon her mental state. It is often her 'remedy'. She will rarely agree to the death of anyone, her policy is that if she does not know them, nor understands them then killing them is unnecessary as she has no judgement of that person or action. She will obey a higher order if ever put in that situation. She can be very transfixed on rules.

Story:
Being born as a vampire, Ritsuka often found comfort in the shadows that allowed her life. She resented the light and the creatures able to enter it. Yet, she found the stories she could read about it beautiful, enticing and alluring. At that point, she was far to young to step foot into it and live to tell the tale so she waited, her resentment fading for excitement.

It took hundreds and hundreds of years for her to gain a resistance to the light, till this very day she could only remain in light for ten hours at the most. For this part, she often found interest in studying anything she could, writing it down so she could later on, when those images fading from her shadowed mind would fade by the blood shed she created as an assassin, she could recall it with the detailed imagery that she write down.

Always knowing, and brought up by a old lady who also became her blood supplier she was trained in a old minor clans method of assassination. Silence, pure undisturbed silence. The weapons ranged from poison to elaborate schemes that made sure the user would never have to be involved, she became a weapon. This fate she found both eternal amusement in yet she hated it. These victims, prey were people she did not know and so could not judge for their crimes. It horrified her, yet the blood was a enchanting call that made her blood run and a pleasurable chill run down her spine.

It was after her second or third assassination that she had began to re-read those little notepads, those thin and broken sheets of childish scribbles were her salvation, the reason she kept her method of killing humane, or what you could call safe for a vampire. She judged only those she deemed worthy to enter the world of the dead, to find security in their final resting place. Death was a gift, only few enjoyed to greet that world.

This led to her singing, enjoying the emotions that she could not display being an actor in this world through the simple words she would sing to herself. In addition, this further led to her abilities developing around this skill, and her fondness to literature and poetry from the beauty of lyrics.

Now, her previous care-taker dead, she lives in the small manor that she once dwelled in, cut off from reality and people. It was her own world, a place she could corrupt and stain and nor harm no once else with this choice. She leaves this manor a lot, leaving her 'guards', or mindless corpses to protect its walls and possessions in her absence when she travels around, hoping to find something she has yet to work out.
Seiran Akechi
Dread Knight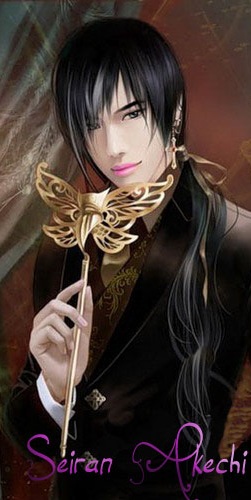 Gender

:

Posts

: 318


Join date

: 2012-06-05


Location

: Kingdom of Heaven


Job/hobbies

: Assassin , Poet


Humor

: your sword might stab your back


Subject: Re: Ritsuka Tsuyoki - Vampire Sun Aug 25, 2013 8:50 pm

---

Kindly revise the avatar. max width is 250 pixel

_________________

War is fought with swords and spear, not rice and salt

[Only admins are allowed to see this image]
Ritsuka
Dread Knight

Gender

:

Posts

: 3


Join date

: 2013-08-23


Location

: Anywhere I wander.


Job/hobbies

: Assassin


Humor

: Idiocy is an amusing trait~


Subject: Re: Ritsuka Tsuyoki - Vampire Mon Aug 26, 2013 3:54 am

---

Thank you for telling me. ^_^ I've changed the width to 250
Seiran Akechi
Dread Knight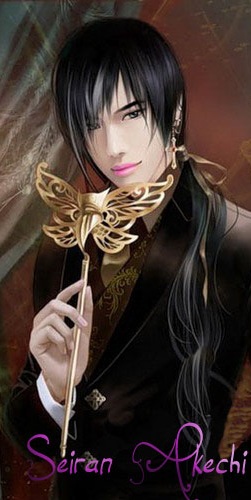 Gender

:

Posts

: 318


Join date

: 2012-06-05


Location

: Kingdom of Heaven


Job/hobbies

: Assassin , Poet


Humor

: your sword might stab your back


Subject: Re: Ritsuka Tsuyoki - Vampire Tue Aug 27, 2013 9:18 pm

---

validated

_________________

War is fought with swords and spear, not rice and salt

[Only admins are allowed to see this image]
Ritsuka
Dread Knight

Gender

:

Posts

: 3


Join date

: 2013-08-23


Location

: Anywhere I wander.


Job/hobbies

: Assassin


Humor

: Idiocy is an amusing trait~


Subject: Re: Ritsuka Tsuyoki - Vampire Wed Aug 28, 2013 2:50 pm

---

Thank you ^^


_________________
<br>
Sponsored content

Subject: Re: Ritsuka Tsuyoki - Vampire

---